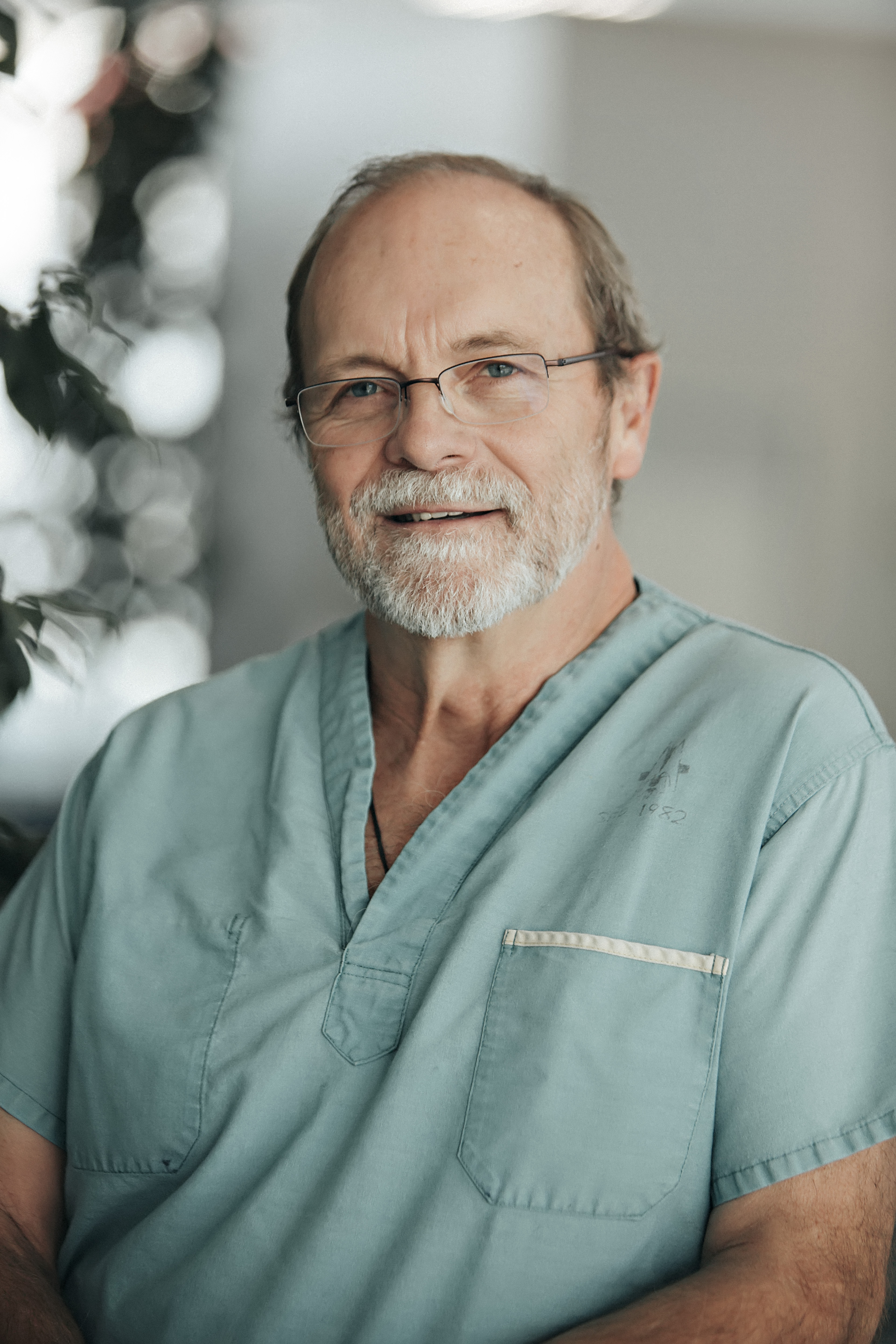 Clinical Professor & Site Director – Westview Community Teaching Site, Department of Family Medicine, University of Alberta.
Dr. Bailey grew up on a farm near Lethbridge, Alberta. After studies at the University of Lethbridge in Mathematics & Computing Science, he attended Queen's University at Kingston, Ontario. There he obtained his degree in Civil Engineering and then worked as a consulting engineer in Niagara Falls, Ontario. He returned to Alberta taking up residence in Spruce Grove.
After a few years working as a consulting engineer, he began studies in Medicine and selected Family Medicine as his specialty at the University of Alberta. He was the Site Medical Director of Westview Health Centre for over 10 years.
Westgrove Clinic has been his base of family practice since its inception, and he has seen it grow from four physicians to its current complement of medical staff. He has witnessed and been part of the transformation of general practice to modern family medicine, including the formation of the Westview Primary Care Network locally in 2005. He was a principal in the "health campus" project, now known as Queen Street Place, completed in 2007.
He has contributed to health care in Alberta through a number of leadership roles in the Alberta Medical Association and was awarded its highest honors with the "Medal for Distinguished Service" and more recently the "CMA Honorary Membership" award by the Canadian Medical Association.
He was co-creator of the Westview Community Teaching site and its talented local faculty who train 5-9 new Family Medicine residents annually, some of whom are now practicing family physicians at Westgrove Clinic and other clinics in our Tri-region.
His career in medicine has been a childhood dream come true for Dr. Bailey, and he continues to love his work, and acknowledges the privilege of sharing in the lives of his patients and working with talented colleagues and the dedicated staff at Westgrove Clinic. Watch out for him on his bicycle riding to work!